Theory Test Express Plus Download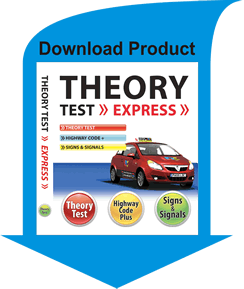 Theory Test Express Plus is a cut down version of the Theory Test Complete PC software for instant download. The product contains the latest DSA Official Theory Test question bank with all the questions and answers for both car drivers and motorcycle riders. Basically the product excludes the Hazard Perception section and Learn on the move. However, unlike the smaller Theory Test Express download product this product provides full professional voice over on the Highway Code, signs/signals tutorials and all the Official Theory Test questions and answers. The size of the download is 175 MB (Mega Bytes).
Once the payment is authorised an email will be sent to your stated email address containing a download link and a serial number. To get the product simply click on the download link provided. A pop up box will then appear, click on the Save button, once downloaded simply open the installer and follow the on screen instructions. It is as simple as that.
Professional voice over is used extensively throughout the product for help, information, learning notes, tutorials, animations, video, questions, answers and hint advice and has been stated here to save repetition of this fact in the features and descriptions below.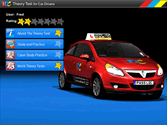 The Product is made up of 3 distinct programs:
1. Theory Test
The very latest OFFICIAL DSA revision questions for cars drivers and motorcyclists used in 3 unique learning study programmes with highly realistic mock test simulations. Includes new case studies and the Abridged Theory Test. Nothing can offer you the same learning flexibility or ease of use with comprehensive pre-study tutorials and help hint pop up.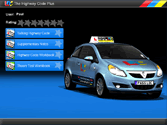 2. Highway Code Plus
Interactive talking version of the OFFICIAL Highway Code (new version), LDCs supplementary training notes and extracts from Motorcycle Rider essential skills with view, search and print capabilities. Plus an eBook of LDCs version of the Highway Code book valued at £1.95.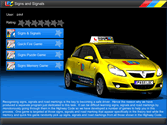 3. Signs, signals and road markings
Interactive tutorials about the UK sign system plus 3 games to make learning your traffic signs fun. Learn how our signs, signals and road markings came about then test yourself with the theory, quick fire and memory game.




1. Theory Test program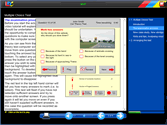 Information module
Interactive tutorial that tells you all about the Theory Test with professional voice over.
Comprehensive help on how to use the program at each stage.
Learning module
Contains the entire Official DSA Theory Test question bank for car drivers and motorcyclists with new case studies and Abridged Theory Test all with click on text professional voice over.
Three unique car study and practice quiz learning programmes that enable you to cover all the Official questions with ease.

One designed to work with the standard DSA theory categories
One to work with your study of our Highway Code plus publication or
One to work hand-in-hand with the early stages of your in-car driving course.

No other product gives you such learning flexibility or ease of use. Also includes one learning quiz programme specifically for the motorcyclist theory test.
Pre-study illustrated learning notes for each of the above learning quiz programmes with relevant extracts from the new Highway Code, our own unique supplementary notes (covers the theory needed that is not in the Highway Code) and the Motorcycle Riders the Essential Skills publication.
Learning quiz hint pop up screen again with appropriate extracts from the above publications to help you with
any difficult questions along with the DSA's own official answer explanation text.
Unique traffic light progress monitoring detailing which of the Official questions have been answered correctly, incorrectly or not at all. The only product to make it easy to know when all the Official questions have been learnt or what's outstanding.
Each learning quiz has the option to exclude questions already correctly answered thus enabling you to focus on those questions not attempted or answered incorrectly.
Case study learning programme containing 14 case studies, one for each of the DSA categories.

Exam testing module
14 properly balanced pre-set simulated Theory Tests based on our extensive experience (as one of the largest national driving schools in the UK) of the most commonly occurring test questions all under realistic exam conditions.
Unlimited randomly generated Theory Test simulations (again properly balanced with the right number of questions from each category) just as on the real test.
Printable Theory Test quiz eBook (RRP £4.99) in PDF format to allow you to test yourself away from the computer.
Review final revision module
Comprehensive test review with weaknesses automatically identified and feed back to the learning module using LDC unique traffic light question monitoring facility for subsequent revision before attempting another simulated test.
Reading difficulties?
Over 10 hours of professional voice over presentation is provided throughout this product. Perfect for anyone with reading difficulties or who simply finds reading the computer screen tiring.
Free Theory Test App
The only product to allow you to undertake Theory Tests either on the PC or your iOS mobile device (e.g. iPhone, iPad, iPod) and synchronise your results.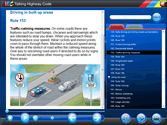 2. Highway Code plus program
Talking Highway Code: the latest Official Highway Code for you to listen to, view, search and/or print.
Talking Supplementary Notes: covering theory not in the Highway Code for both the car drivers and the motorcycle riders theory test.
Easy to listen to professional voice over presentation.
Free Highway Code eBook (RRP £1.95) in PDF format.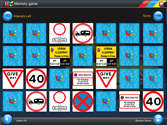 3. Signs, road markings and signals program
Learn all about the signs system using a series of tutorials
Theory Test signs quiz game.
Signs memory game.
Signs quick fire game.
Minimum PC specification
The minimum PC specification recommended to run the above software is as follows:
Operating System: Windows XP, Vista or Windows 7.
CPU: Pentium II 800.
Hard Drive Space: Minimum - 333mb
Memory: 128mb.
Graphics: 800 x 600 x 32 bit colour.
Audio: 16bit SoundCard.
Although we are confident that the majority of Computers that satisfy this minimum specification will successfully run the program we can not guarantee this as other factors can also effect compatibility.