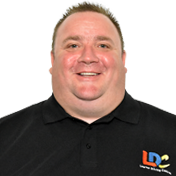 About me
Hi I'm Ant, I am a fully qualified Government Approved Driving Instructor (ADI) and I am passionate about road safety.
I live in Stamford with my wife Nikki and 3 sons, Ben, Josh & Harry and have done since 2017 when I retired from the British Army. I served for 27yrs as a military musician playing the clarinet and saxophone, lived in various towns & cities in the UK and Germany, I've travelled to many countries around the world including Dubai, Pakistan, Hong Kong, The Falkland Islands and Canada to name a few and most of Europe performing Concerts, Marching Displays, Military Parades and shows like The Royal Edinburgh Military Tattoo. I had many roles within the Army and one of them was clarinet section leader, as section leader my job was to coach and mentor members of the section, help them develop their skills and lead section rehearsals, this role I enjoyed very much and was very satisfying when the section performed well as individuals and as a team. When I retired from the Army I wanted to use the skills that I had acquired and enjoyed in my military career, that's when I decided to become an ADI. I became a driving instructor because I wanted a job with real satisfaction and there is nothing better than seeing someone pass their test first time. I was also always being told by friends and work colleagues that I was a calm and relaxed type of person and that I would make a great Driving Instructor.
I was fortunate to be trained by LDC in the latest adult coaching and training techniques so you can be assured the training I give will be of the highest standard.
I chose to work with LDC because everybody is different and the LD System allows for flexibility in lessons so that you learn to drive safely at a rate that suits you. I aim to make every lesson enjoyable and as productive as possible. The LD System just helps me to do this more effectively.
Lessons are always conducted in a calm, friendly and relaxed manner as I firmly believe in making pupils feel at ease during lessons.
Well I hope this gives you a brief idea about me so please feel free to click here to "Contact me"